BioniX Video Wallpaper App
There is nothing like a video wallpaper to bring your desktop to life! Who wants to look at a boring black desktop? Who wants to always see the same boring Windows wallpapers? Instead, how about placing on your desktop your favorite scenes from a movie or a computer game? Or how about animating your desktop wallpaper with those special moments from last night's party? Impress your friends and colleagues by showing video wallpapers directly on the desktop! Starting with version 14, BioniX integrates Video Wallpaper Animator and it can show video files directly on your desktop, like wallpapers. All common video formats are supported: AVI, MPG, MP4, DIVX, H264, etc..
Don't forget to check all the new and awesome features of BioniX Wallpaper App.
How to play a video wallpaper with BioniX v14
It is very easy to show video wallpapers with BioniX. To get started, you need to download and install BioniX. Then, add to the BioniX playlist your video wallpapers.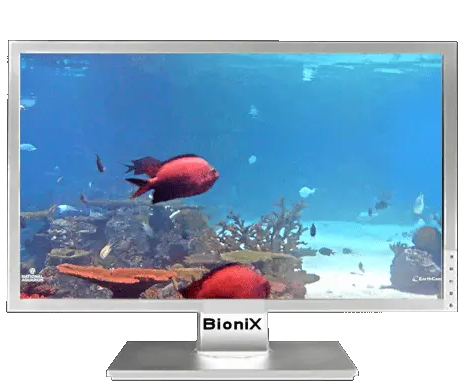 Total Time Needed:
1
Minute
Required Tools:
BioniX Video Wallpaper App
Things Needed?
Video files for wallpaper
Follow the next steps and in seconds you will run a video on your desk!
Where can you find free video wallpapers?
Here are a few sources of video wallpapers: